So far, the smart band design is inseparable from its small and minimalist shape. Unfortunately, this design will make the screen attached to having a small dimension that will make it difficult for some people to see. This is different from the solution offered by Huawei in the latest SmartBand, which is named Huawei Band 6.
Huawei Band6 Offers a smart bracelet device mainly used to measure the level of health with a broader screen. This makes it look like a smartwatch. Not only that, but Huawei also complements their smart band with more complete features and animated widgets that are no different from SmartWatch.
Unfortunately, Huawei did not provide more information about the processor used, RAM, internal storage capacity, and embedded battery capacity. But indeed, this device uses a single-core processor. I guess that Huawei uses ARM Cortex M4 or M7 processors on this smart band.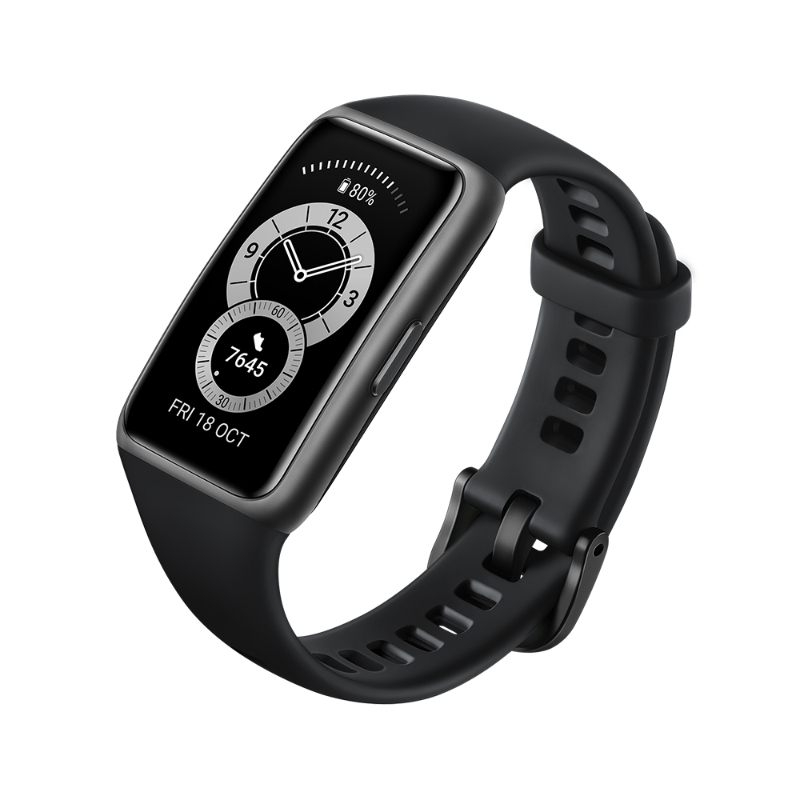 Can Huawei Band 6 Receive a Call?
This smart band also supports 96 different sports modes, can also receive standard notifications such as phone calls and incoming messages, and can be used as a camera shutter and music player.
Can Huawei Band 6 connect to the iPhone?
Huawei Watch 6 can relate to both Android and iPhone phones. Just install the Huawei Health application and connect it via Bluetooth.
Can Huawei Band 6 WhatsApp?
Design. In terms of design, the band 6 Huawei brought a more fantastic body than its predecessor, Huawei Band 4. With a 1.47-inch screen, the dimensions were 148% greater than the previous series. But this makes it easier for you because you can see WhatsApp messages enter through the SmartBand screen.
Experience using
This smart bracelet (or smartwatch?) Comes during a covid-19 pandemic. Therefore, I can't use it every day to practice. If I have time to shop or go somewhere, I also use this device even though it's not extreme.
I have used this smart band for about three weeks. Of course, when this device came to my house, at that time, this device was refilled entirely. The charger has a magnet model, so the user will not turn it upside down when connecting it. Because this cable is relatively short, I strongly recommend that the user save it well not to lose it.
As usual, I immediately connected this device to the Huawei Health application. What is quite strange is that this application must be downloaded from the Huawei App Gallery or other application stores besides Google Play. After installing the application, Huawei Health can detect Huawei Band 6. This application even updated firmware twice.
Like SmartWatch, Huawei Band 6 has heart rate monitoring, sleep monitoring, spo2, breathing, notification, weather, clock, alarm, flashlight, and music control. Features that are usually found in almost every smartwatch on the market. All of that is also served with the same animation as in the smartwatch.
If you are a smart band user, the watch face is quite boring because it looks very small. Because the screen dimensions of Huawei Band 6 are pretty large, of course, the watch face can be seen clearly. To add a watch face, the Huawei Health application can be used to download and directly pair it in the band 6. Some facial hours can even change color when we touch the screen.
Huawei Band 6 can also provide notification information from messaging applications such as WhatsApp and Telegram. All messages can be seen immediately if we slide the screen up. The Huawei Band 6 supports fast charging using a magnetic charger and claims that a five-minute charge lasts two days of everyday use. At the same time, the battery is claimed to last for 14 days, even though it is used to monitor heart rate and sleep time continuously.