Rust is a major problem, especially in industries that use heavy machines. Every year, a business incurs huge losses caused by rust. The bad thing about rust is that it minimizes the stability and functionality of a machine. Therefore, knowing how to prevent rust from saving money and keeping the devices working effectively becomes important. There are different ways that mechanical areas can save money and avoid time wastage and frustration. This article has put together the top 6 best ways of preventing rust.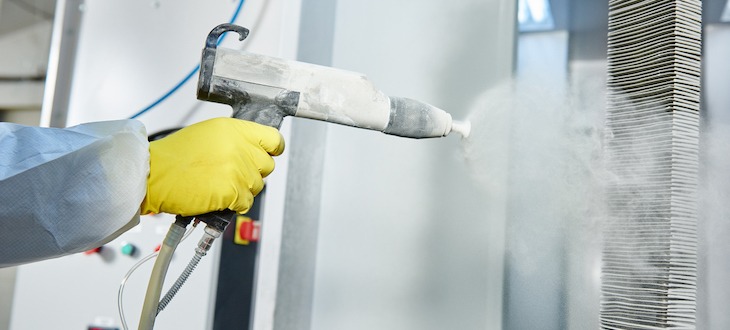 1. Using Alloy
All metals rust at different rates. That means any equipment made from metal will rust at some point. However, combining two metals to make alloys will keep them rust-resistant. Steel alloys are rust-free, although they will rust after a long time. So, using Alloy to prevent rust on factory machines and equipment can be ideal.
2. Applying Oil
There is a dire need to keep all the machine parts oiled even when not in use. Besides reducing friction through lubrication, Oil is a protective barrier from rust. Machine parts such as Stromag brakes should be oiled frequently. When such features are lubricated, the major principle is that moisture becomes impossible to penetrate. That means it cannot react with the metal, causing rust. Even if oiling attracts dirt and makes gripping objects hard, it creates a pleasant barrier that removes rust.
3. Painting Metal
This is another effective way of preventing rust. The paint also creates a protective barrier against moisture. Although it is impossible to remove all the water, paint forms a simple and effective cover that slows down rust. However, knowing the right paint is important since some react with certain metals. To make it more effective, oil-based paint is the ideal solution. Remember you should also work on the weak spots, bolts, and joints since these will be the first parts to rust.
4. Galvanizing
Galvanizing involves applying a protective layer of zinc on metals such as iron and steel. Zinc metal is way slower regarding rust. Therefore, it is an effective way of slowing down rust on other metals.
5. Powder Coating
The best thing about powder coating is that no liquid is used. The powdery substance from polyester, acrylic, and other chemicals is applied to the metal. Like painting, the coating provides a protective layer that prevents moisture from reaching the surface of the metal. This is another effective way of keeping out rust.
6. Proper Storage
This is probably the most obvious way of preventing rust. Proper storage involves keeping metals away from moisture. Since water facilitates rust, it is advisable to keep metal from water. A good idea could be to avoid leaving the machines outside after use. Even though this will not prevent rust 100%, it will help slow it down.
Conclusion
Even with the above methods of rust prevention, it all starts with the proper storage of machines. Additionally, proper maintenance is a vital aspect. Rust spreads quickly and can eat away metal within a short time. Therefore, it is crucial to use the above methods, which have proven effective, to prevent rust.